Magician for hire Pete Turner
NEED A CLOSE-UP MAGICIAN FOR YOUR SPECIAL OCCASION?
And why would you not? Not only is close-up magic highly entertaining, it's also a great way of helping guests to feel included. Not everyone finds mingling easy but once Magician Pete Turner has worked his magic, they'll all have something to chat about. Plus, it's fun seeing guests watching the magician's every move, feeling sure they will discover how it's all done. But the best magicians, like Pete Turner, never give anything away. And that's what makes close-up magic all the more intriguing and fascinating! How do they do it!?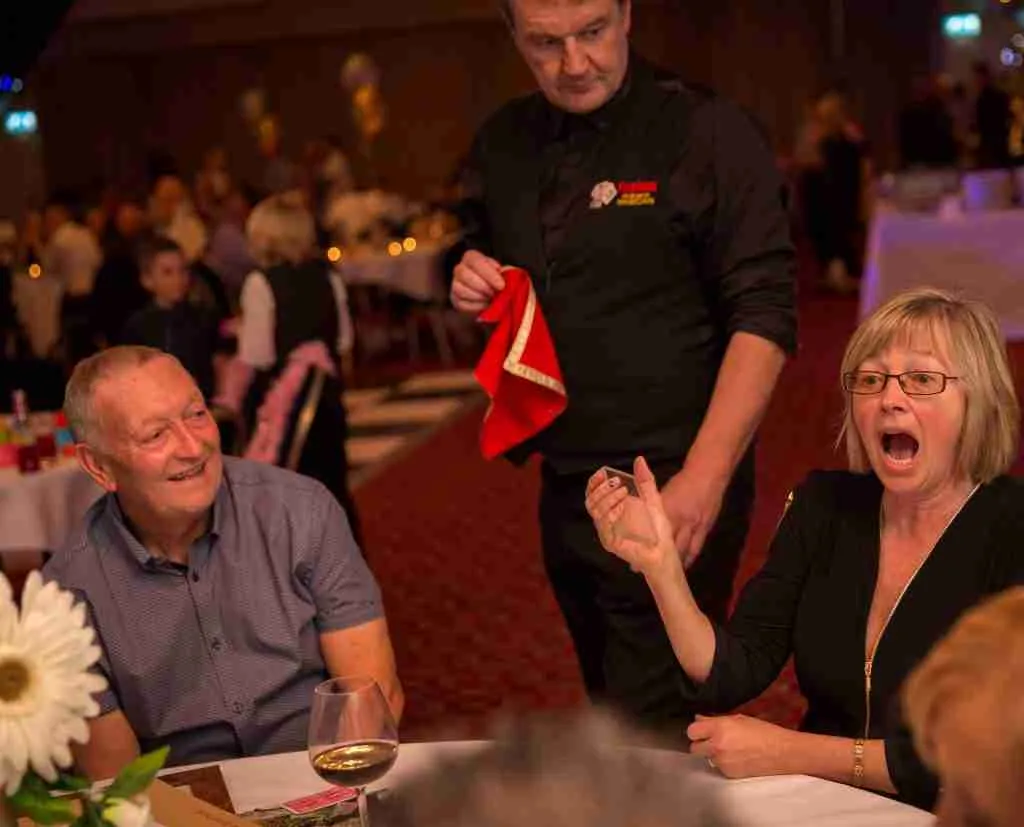 Pete the magician is better known as the Engineer of the impossible, defining logic, science and mathematics in a logical world. The magic he does will beat the sceptics and the non-believers which is adapted to suit your event. Magic is varied to close up illusions, classic card magic, mentalism and fun magical capers along with some natural humour of course :)
Hire Pete as your Magician today.
We love to hear how the magic made you feel !
Have a listen to the feedback for Cheshire magician Pete Turner who travels up and down the UK entertaining guests.
"Pete's skills & professionalism really shone at our Wedding. He shows humour and charm in his delivery, making his magic more entertaining."
"Pete Turner was great at our wedding. He took the pressure and the worry from us by looking after our guests with his amazing magic."
"Pete did my daughter's milestone birthday event proud; all my guests enjoyed his amazing magic."
"Pete, you were awesome. You went above and beyond for us at our Wedding and all our guests were blown away."