HIRE A CLOSE-UP MAGICIAN FOR YOUR CORPORATE EVENT
Its your event and we know your going to have a fantastic time but why not go that one step further and hire a magician who can blend in the background and entertain your guests with close up table magic.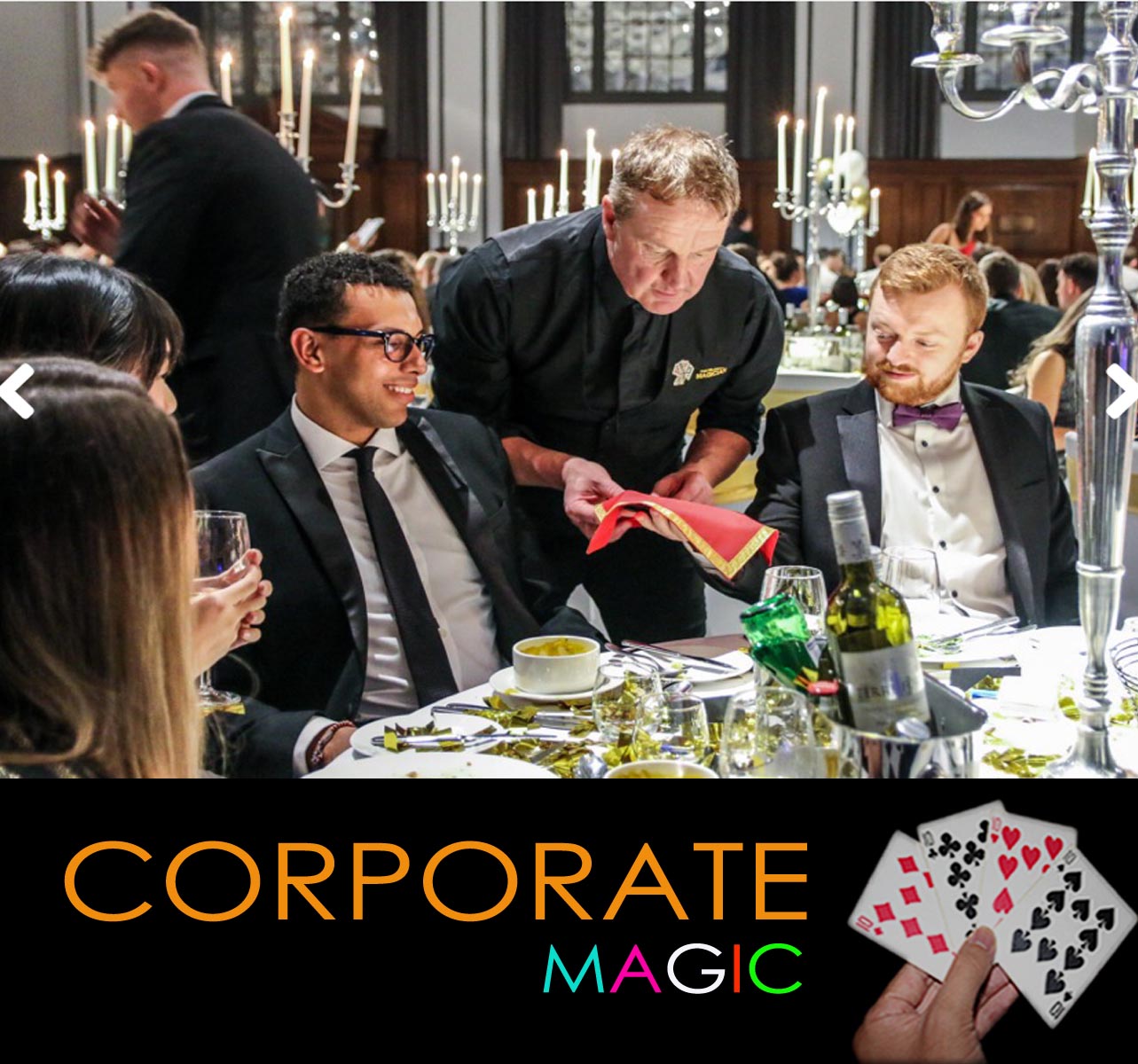 CORORATE EVENT MAGICIAN HIRE
CORPORATE HOSPITALITY EVENTS – WORK CHRISTMAS EVENTS
PROMOTION EVENTS – PARTIES
Pete the magician has the confidence and skills to leave a positive, long lasting impression on your company's reputation; whether it's an open day, a Christmas party, charity banquet, conference or office rest bite day. A corporate function can encompass several different events; including a product launch, exhibition or a dinner – all of these are typical events that the magician can work on and will ensure that each and every member of the clientele in attendance is able to enjoy the different aspects of the magical performance.
One of the most common forms of close up magic is the type where Pete Turner goes from dinner table to dinner table in-between courses and entertains everyone during the moments of downtime. This is a light-hearted add on to your occasion which is commonly used during work parties that helps to alleviate the stress that comes with the day to day life of work.
If your business is looking for something a bit more formal, Pete Turner provide an After Dinners Speaker service to accommodate the nature of your event. His lectures are light hearted, but very interesting.