Magician for hire in Altrincham
Top quality Magic for all occasions. Magician for hire in Altrincham
MAGICIAN FOR HIRE IN ALTRINCHAM



'The Foxx' has a mix bag of magic to suit the nature of your event. Pete will arrive at your event or party, sit back and analyse your party and select the appropriate material that will work to make your event a success.  Pete performs anything from close up illusions to classic card magic. 'The Foxx' always wears his sleeves up to make his magic more magical and mystifying.
Have a peep at the gallery on this website and have a look upon the images that show the reaction of Pete's magic. They say a reaction can paint a thousand words. This kind of reaction creates that buzz, generate conversation or debate which ignite a nice warm atmosphere at your special occasion or party.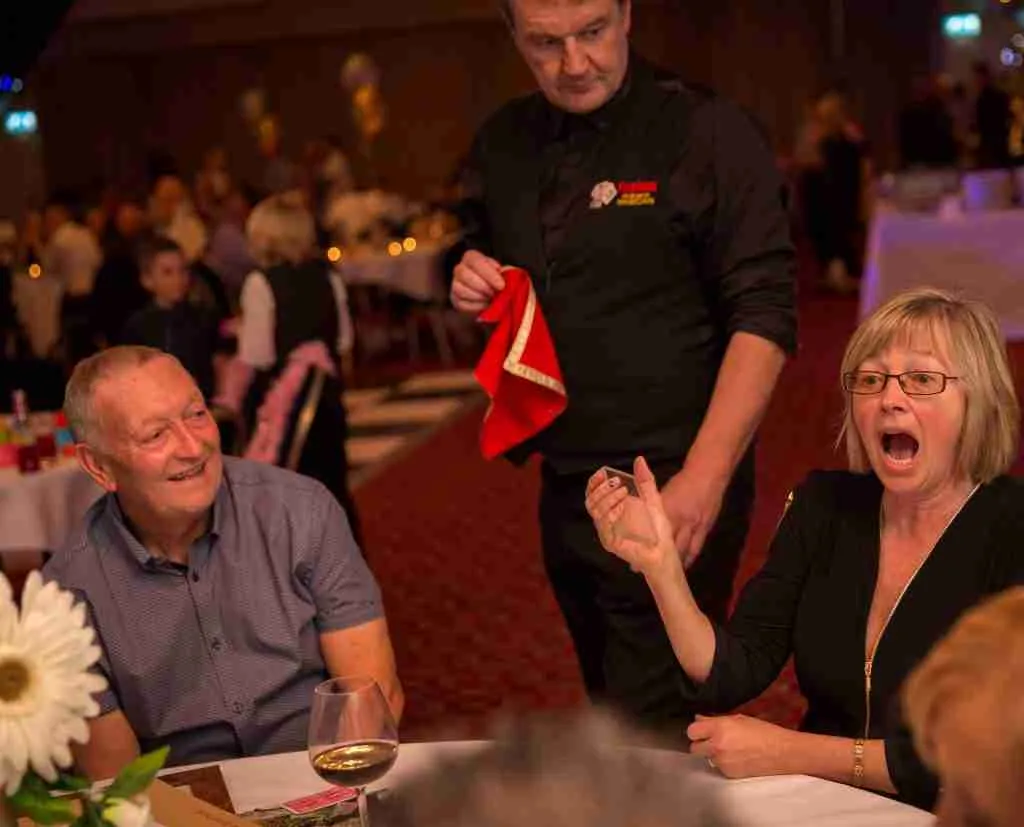 MAGICIAN FOR HIRE IN ALTRINCHAM
CONFIDENCE TO DELIVER TOP QUALITY MAGIC AT YOUR SPECIAL OCCASION OR EVENT

Mister Ree can deliver many formats of magic entertainment that will suit your event. Whether it is close up magic around the tables, mix and mingle, magic cabaret show or even having mind games presentation, Pete can accommodate to the nature of your event.
Hire Pete as your magician in the Altrincham area.
Pete has perform at all kind of venues in the Altrincham & Sale area such as
Hale Golf Club
The Bowden Rooms
Cresta Court Hotel
Ringway Golf Club
The Ivy League
The Kings Ransom (Sale)
plus many more
We love to hear how the magic made you feel !
Have a listen to the feedback for Cheshire magician Pete Turner who travels up and down the UK entertaining guests.