MAGICIAN FOR HIRE IN LANCASTER



Whether you're looking for a magician for your wedding, birthday party with a zero in it, your child's christening or your business are having a corporate event, close up magician Pete Turner has the confidence to deliver. If you're looking upon having magic entertainment formed as a show, 'Mister Ree' performs an excellent magic production.
If your event is formal, Pete Turner present amazing lectures as an After Dinner Speaker. Pete has a series of eight lectures that has been a massive success and caught the interest from top cruise liners.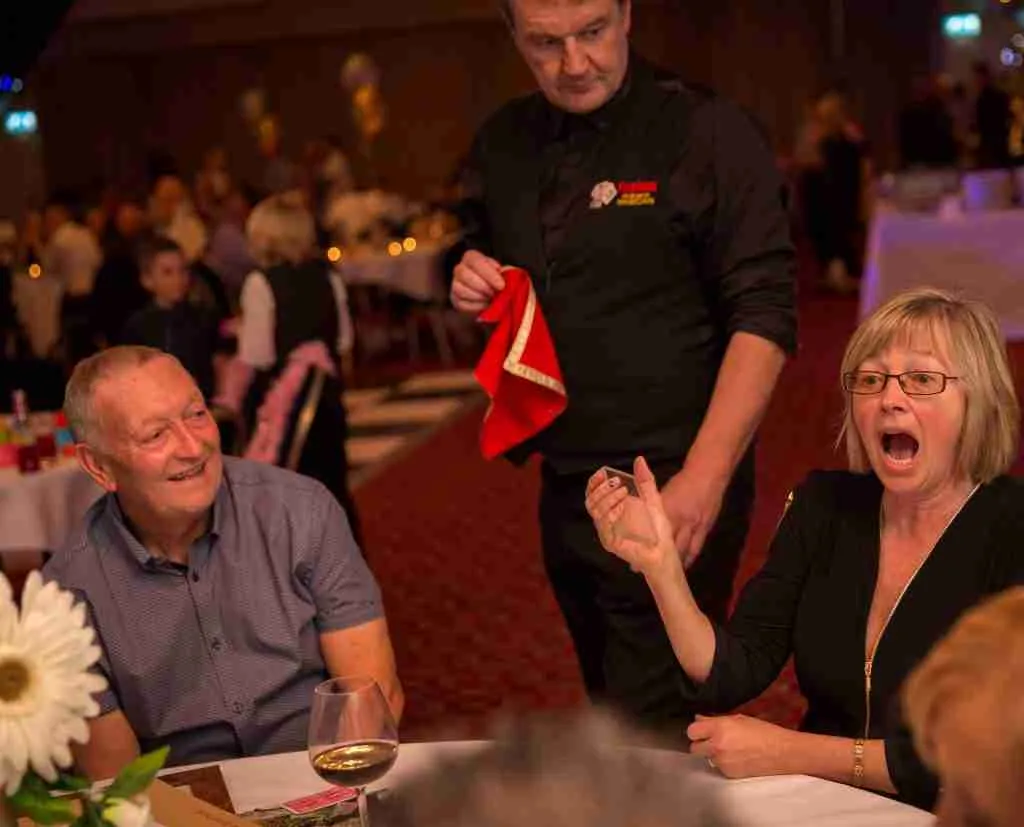 MAGICIAN FOR HIRE IN LANCASTER
CONFIDENCE TO DELIVER TOP QUALITY MAGIC AT YOUR SPECIAL OCCASION OR EVENT

If you do book 'Mister Ree' for your wedding or any other event, you will get 26 years of experience walking through your door. Pete has the confidence to deliver what you're looking for in a magician and will tick your boxes and do you proud. You only have to look upon the Gallery and see the expressions of his punters to give you an idea what he can bring to the table.
Hire Pete as your magician in the Lancaster area

We love to hear how the magic made you feel !
Have a listen to the feedback for Cheshire magician Pete Turner who travels up and down the UK entertaining guests.
"Pete Turner was great at our wedding. He took the pressure and the worry from us by looking after our guests with his amazing magic."
"Pete, you were awesome. You went above and beyond for us at our Wedding and all our guests were blown away."
"Pete did my daughter's milestone birthday event proud; all my guests enjoyed his amazing magic."
"Pete's skills & professionalism really shone at our Wedding. He shows humour and charm in his delivery, making his magic more entertaining."