MAGICIAN FOR HIRE IN STOCKPORT



Close up Magician Pete Turner has the perfect brand of magic to suit your event or special occasion. Mister Ree perform magic at the highest level that will make your guests absolutely amazed. You only have to look upon the images in the Gallery, to see their reaction 'Mister Ree' has brought to his punters.
The way 'Mister Ree' presents his magic along with his personality and his character will leave your guests talking. This generates conversation creating that buzz at your special occasion or event in the Stockport area.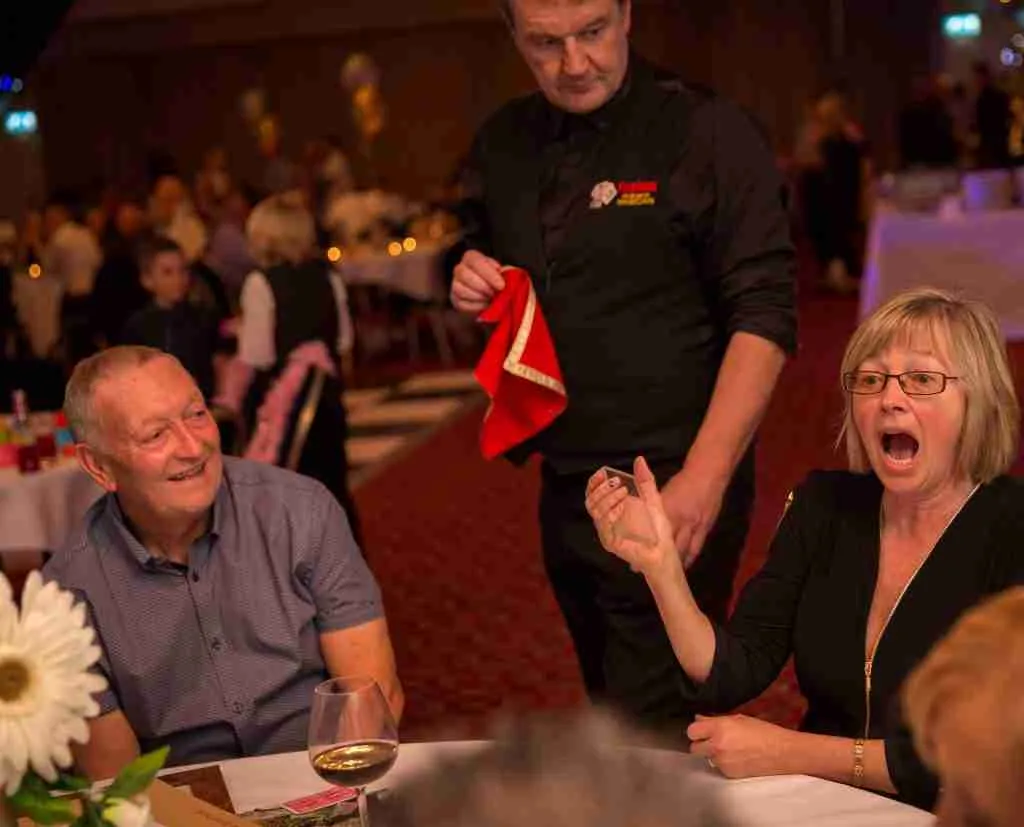 MAGICIAN FOR HIRE IN STOCKPORT
CONFIDENCE TO DELIVER TOP QUALITY MAGIC AT YOUR SPECIAL OCCASION OR EVENT

Pete's professionalism within the art of magic will shine at your event or special occasion. He knows how to work the tables or mix n mingle with the right approach. Close up Magician is not a in your face' magician, nor he will take over the day has if it his day. Trust 'Mister Ree', he knows the tempo required to help to make your special occasion or even a success.
Hire Pete as your magician in the Stockport area.
Pete has worked at all kind of venues in the Stockport & surrounding areas  such as
Bredbury Hall
Alma Lodge, Stockport
Stockport Town Hall
Style Lodge
Didsbury House
Edgley Park (Stockport County FC)
Plus many more
We love to hear how the magic made you feel !
Have a listen to the feedback for Cheshire magician Pete Turner who travels up and down the UK entertaining guests.
"Pete's skills & professionalism really shone at our Wedding. He shows humour and charm in his delivery, making his magic more entertaining."
"Pete, you were awesome. You went above and beyond for us at our Wedding and all our guests were blown away."
"Pete Turner was great at our wedding. He took the pressure and the worry from us by looking after our guests with his amazing magic."
"Pete did my daughter's milestone birthday event proud; all my guests enjoyed his amazing magic."