MAGICIAN FOR HIRE IN SOUTHPORT



Mister Ree has his own brand of magic that is suited to the nature and the tempo of your event. Pete knows how to approach your special occasion in a professional manner, deliver the right material. His magic is tailored to create that nice buzz at your party, creating conversation or debate, which gives that nice relaxing atmosphere where everyone are enjoying themselves.
Pete's performs a mix bag of magic, from classic card magic that is absolutely amazing to close illusions. Mister Ree also performs mental magic to add that extra spice to his magic. Also there is a complimentary model balloon service to accommodate the younger ones if you have many kids at your event. It's all in with the package making Mister Ree a popular choice when hiring a magician for your special occasion or party in the Southport & surrounding areas.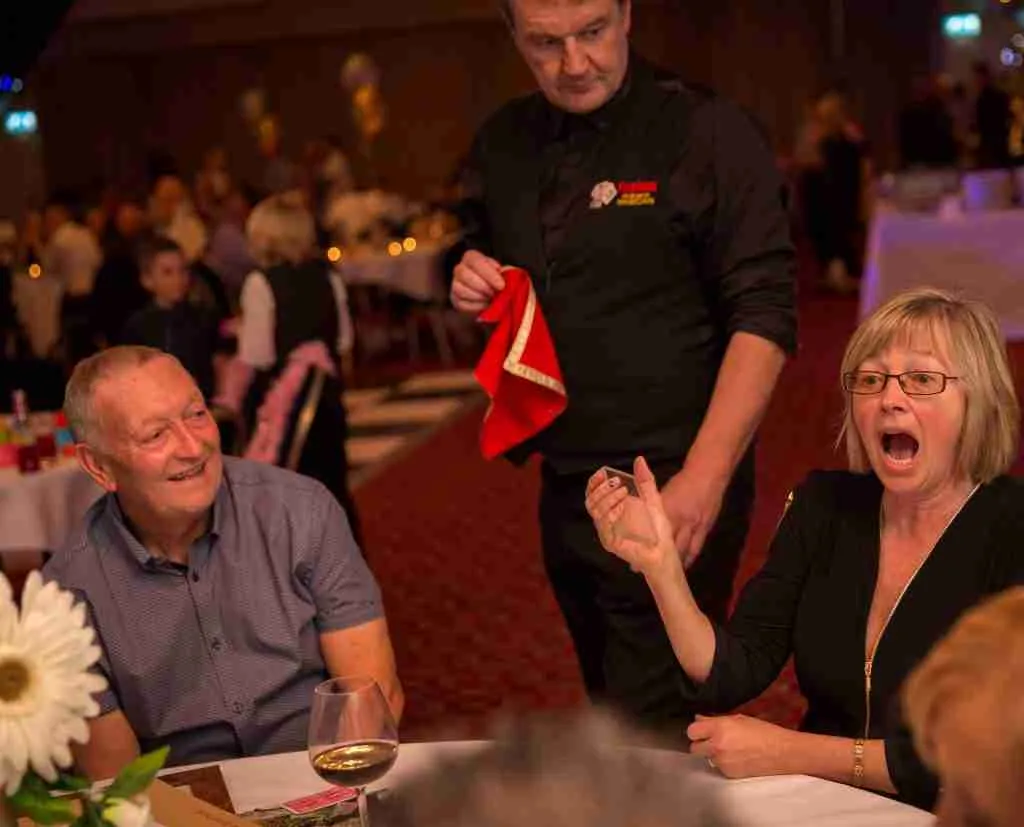 MAGICIAN FOR HIRE IN SOUTHPORT
CONFIDENCE TO DELIVER TOP QUALITY MAGIC AT YOUR SPECIAL OCCASION OR EVENT

Mister Ree has the confidence to deliver the qualities you're looking for a magician, he will do you proud and help you to make your special occasion memorable and a success. You only have to look upon the Gallery to see the differ reactions from his punters over the years Pete has been perform the Art of Magic.
Hire Pete as your magician in the Southport area
Pete has worked at all kind of venues in the Southport & surrounding areas  such as
Southport FC
Vincent Hotel
Hillside Golf Club
The Bliss
Southport Masonic Hall
Royal Clifton Hotel
We love to hear how the magic made you feel !
Have a listen to the feedback for Cheshire magician Pete Turner who travels up and down the UK entertaining guests.
"Pete's skills & professionalism really shone at our Wedding. He shows humour and charm in his delivery, making his magic more entertaining."
"Pete Turner was great at our wedding. He took the pressure and the worry from us by looking after our guests with his amazing magic."
"Pete, you were awesome. You went above and beyond for us at our Wedding and all our guests were blown away."
"Pete did my daughter's milestone birthday event proud; all my guests enjoyed his amazing magic."